Facilities & Resources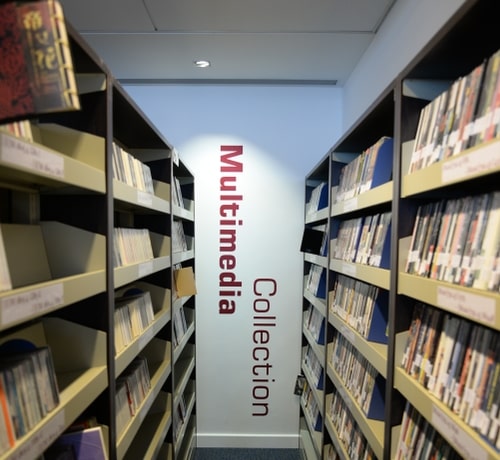 Music Library
The
Music Library
is located on the eleventh floor of the Run Run Shaw Tower in the Centennial Campus. It was established in 1982 to primarily serve the needs of the Department of Music, and is the only stand-alone music library in Hong Kong. It contains a large collection of books, journals, scores, audio and visual recordings, electronic resources, and special collections. The library offers facilities for viewing a variety of media, including wireless hotspots for patrons wishing to use portable computers. It welcomes all patrons holding a valid library card.
Electronic Music Studio
The electroacoustic studio comprises sophisticated digital audio and visual equipment to facilitate faculty and postgraduate research in electronic music composition, computer music, acoustics, sound design, interactive performance, and music production. It comprises a professional soundproof recording studio, which can accommodate up to ten musicians, and an adjacent electroacoustic studio, where the main recording operations, teaching, and research take place. More than one thousand minutes of music have been recorded and produced in the studio to date, some of which have been published on CDs.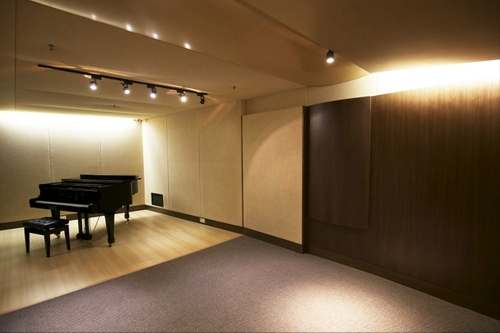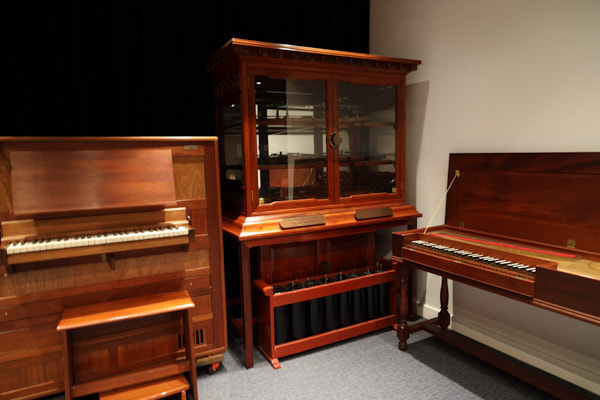 Instrument Collection
‍
The Department of Music has a large collection of musical instruments, including Steinway and Kawai grand pianos. Of special interest is its fine collection of early instruments, including a Flemish-style double-manual harpsichord, five-octave unfretted clavichord, virginal, two square pianofortes, chamber organ, viola da gamba, two lutes, and complete sets of recorders and crumhorns.

The Department owns the only Balinese gamelan gong kebyar in the region, and has a Central Javanese gamelan on loan from the Indonesian Consulate. In addition to a standard array of Western percussion instruments, the Department owns a complete set of Ghanaian agbekor drums, Brazilian and Cuban percussion instruments, and several instruments from India. Its collection of Chinese instruments comprises a qin (seven-string zither) from the Qing Dynasty (AD 1644-1911), and many string, wind, and percussion instruments. All of the above are in perfect playing condition and many of historical value. They are available for students' use in lessons, workshops, and performances.
‍
Recordings
‍
‍
A Musical Celebration
This CD/DVD recording of the Department of Music's 30th anniversary celebration concert features performances by Mary Wu, James Cuddeford, Almond Yeung, Ryo Shimamoto, Carrie Carter, and the HKU Gamelan and HKU Percussion conducted by John Winzenburg. The concert features new works by Fung Dic-lun, Austin Yip, Daniel Lo, and Ryo Shimamoto, as well as piano works by Debussy and Messiaen.
‍
A Festival of Art & Life: Bona Village Bali
This film is an exploration of life and art in Bona Village through the eyes of a group of HKU students attending a gamelan workshop in January 2002. It introduces the Balinese musician, Alit I. Gusti Ngurah Adi Putra, who lives, performs, and teaches in Bona. The film comprises excerpts from a festival of music and art organized by Alit, and includes performances from two of the most celebrated gamelan ensembles in Bali--Pindar and Ubud--as well as dancers and performers of exceptional quality. The DVD consists of sixteen short videos on various aspects of Balinese life, music, and culture.
Canticum Canticorum, Song of Songs
Pieces by Ceballos, Guerrero, Gombert, Févin, Vivanco, Morales, and Victoria performed by the Orchestra of the Renaissance, directed by Richard Cheetham with Michael Noone as guest conductor. This CD is a collaboration with Glossa Music.
‍
Francisco Guerrero, Requiem  
A reconstruction of the Requiem Mass and Burial Service for Francisco Guerrero, celebrated at Seville Cathedral in November 1599. The music is based on the composer's own Missa Pro Defunctis and Absolutio Super Tumulum (1582). This collaboration with Glossa Music is performed by the Orchestra of the Renaissance, directed by Richard Cheetham with Michael Noone as guest conductor.
‍
Francisco Guerrero, Requiem
This recording was produced in conjunction with the exhibition "Gems of Ancient Chinese Zithers," held in 1998 at the University Museum and Art Gallery of The University of Hong Kong. Selected antique instruments from the exhibition were used in the recording. The performers, all students of Tsar Teh-yun, recorded twelve qin pieces for this album.
‍